Medical Murmurings Magazine
Medical Murmurings Magazine is a personal project that combines my love of magazines with finding something to do with all of the Too Much Stuff I have plus the vast public domain resources found on the internet. Add in some original material by me and you get this zine devoted to questionable treatments, criminally useless medicine, and a couple of things best not said out loud.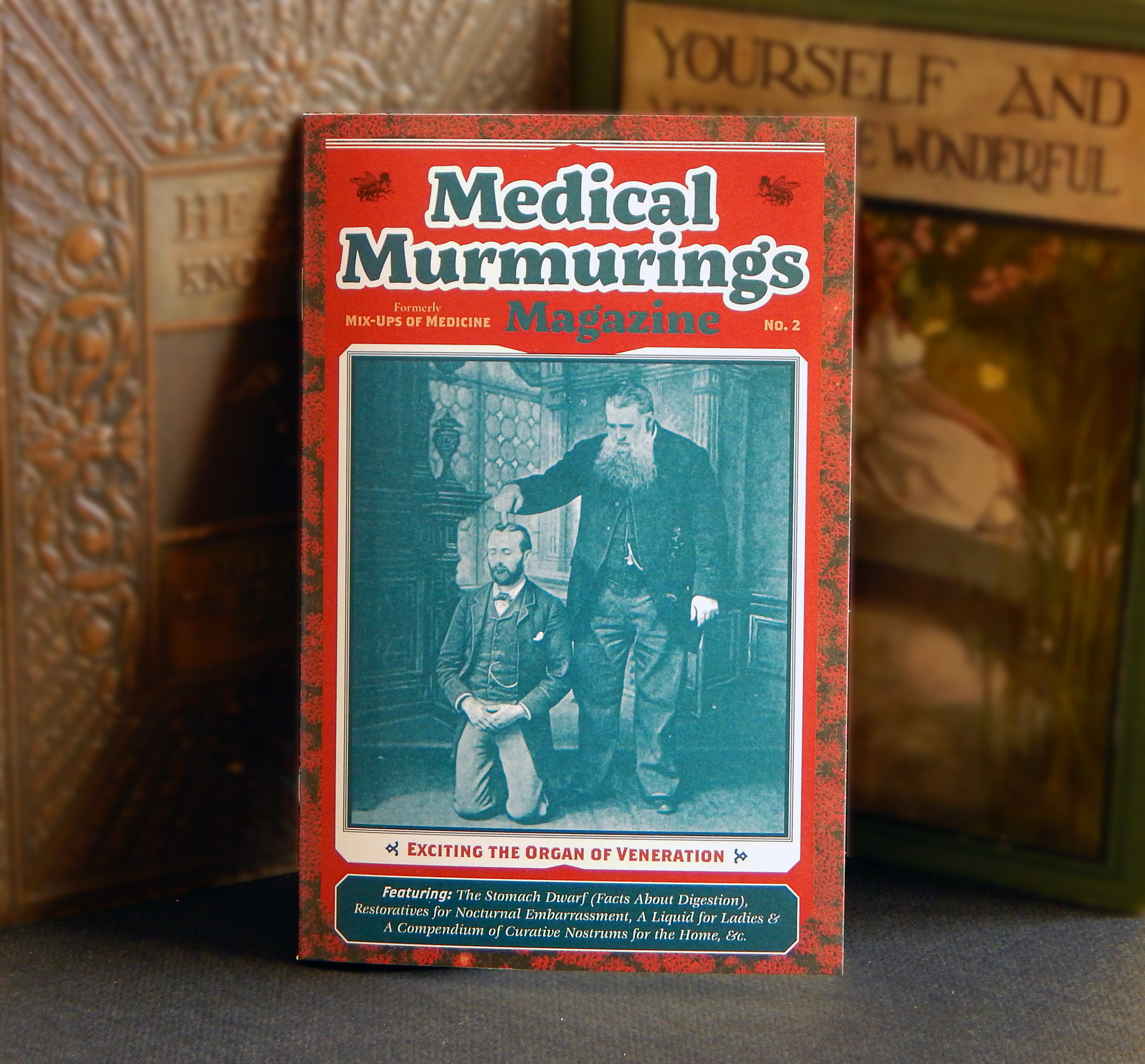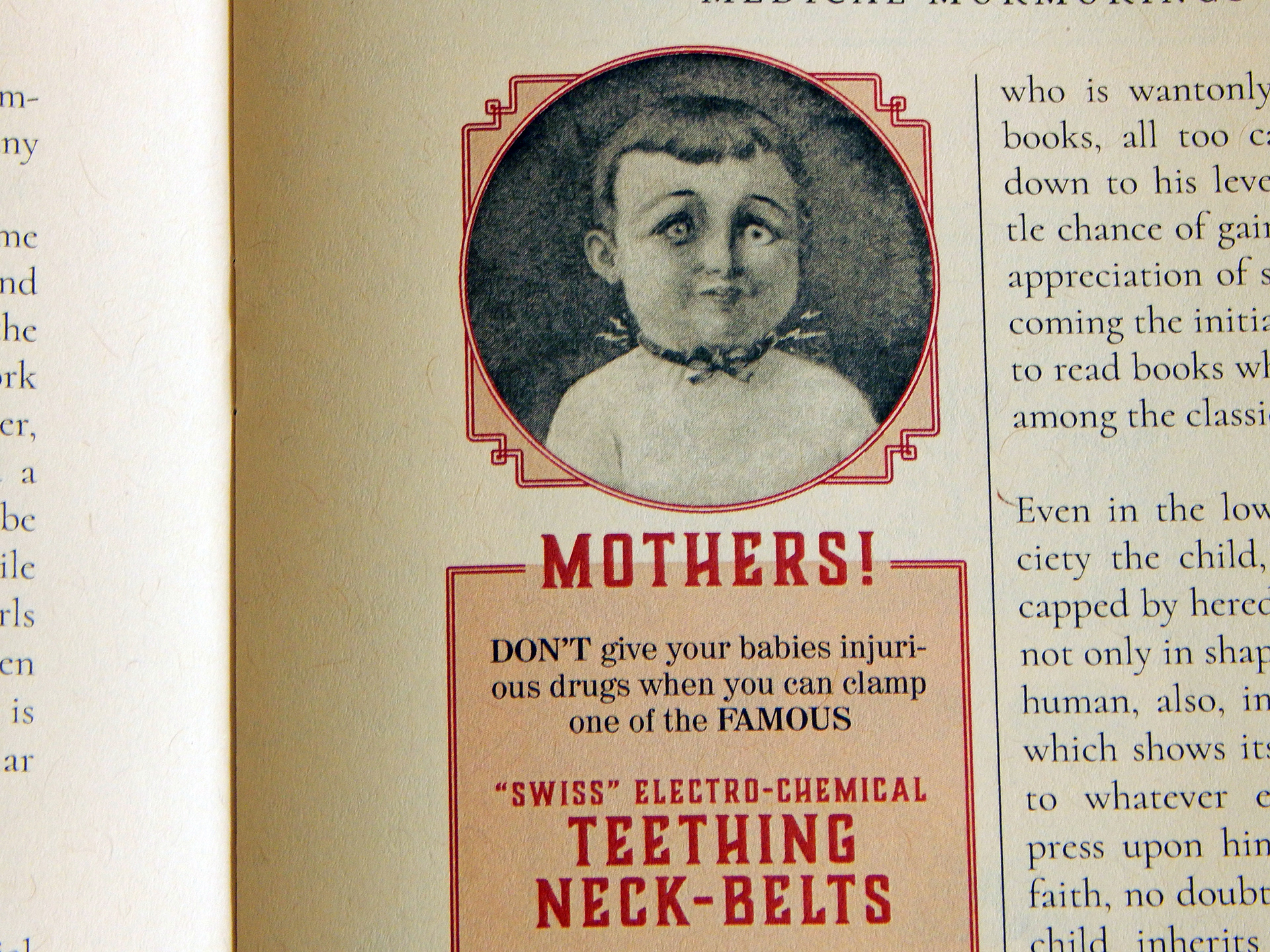 Here and there I created fake ads based on actual vintage ones and used Photoshop to alter old images.